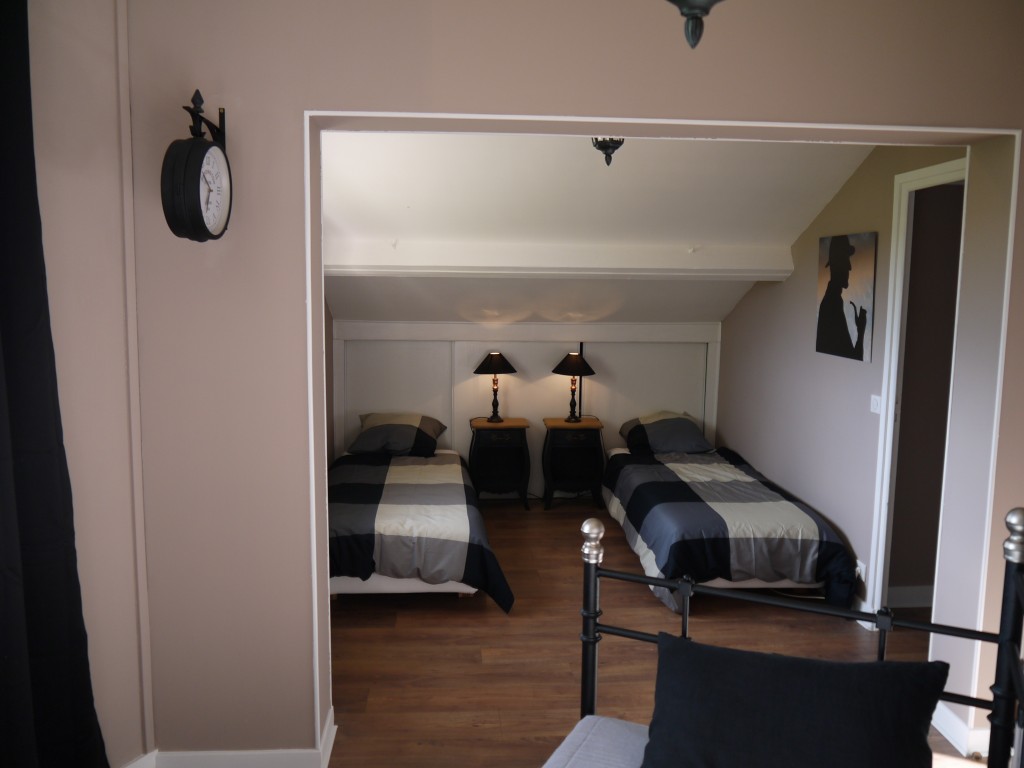 Sherlock Holmes' London room is inspired by Victorian England. It is furnished with beautiful wood and forged iron, and enhanced by a typical English decoration.
Located on the first floor, this guest room also features a lounge area. Its two windows facing west over the garden and the fields will let you perfectly enjoy the sunset.
The room has been entirely renovated in 2015. It has a 160*200cm double bed which can be separated into two 80*200cm beds, and an additional 160*200cm sofa bed. The guest room is suitable for 1 or 4 people. As all of our guest rooms, the Xi'an room has its own private bathroom, and separate toilets.
Room features:
♦ Guest room located upstairs, with a lounge area, suitable for 1 to 4 people
♦ Private bathroom with spacious shower
♦ Separate toilet
♦ 2 windows with a beautiful view on the garden and the fields
♦ 160*200cm double bed that can be separated into 2 80*200cm beds
♦ 160*200cm sofa bed
♦ Total surface: 25m²